Suzie's Litter 2016
Mother - Suzie (a pure bred registered King Charles Cavalier)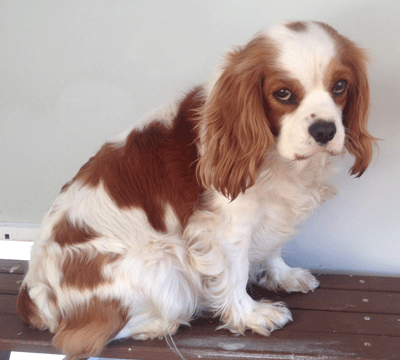 Father - Wildee (pure bred toy poodle)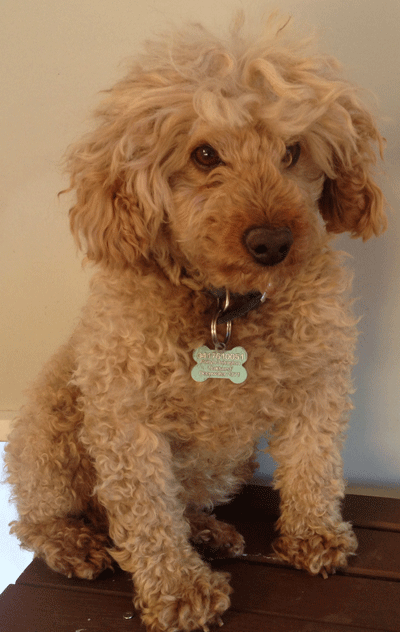 Suzie and Wildee are proud to announce the whelping of their 2016 litter.
Suzie has had eight puppies: four females and four males on Monday 11th January, 2016. If you are waiting on the wait list for this litter, please reconfirm your interest in this litter by email.
Cavoodles have a soft low-shedding coat of a chesnut colour with varying white markings. These puppies will be ready to go to their new forever homes vaccinated, fully Vet checked, micro-chipped and regularly wormed every 2 weeks. Our puppies have been raised in our family home. Each pup will come with its own puppy pack including the details mentioned and a piece of the birthing sheet and a part of the litter blanket.
There are lots of photos on the BLOG. Please check it out.
Gender
Puppy ID

Male

(Barry Blush)

CHARLIE

SOLD TO

SANDY & BARRY

Week 3

Week 4

Week 5

Week 6

Week 7

(Tex Text)

ALFIE

SOLD TO

SUZI

Week 3

Week 4

Week 5

Week 6

Week 7

(Fluffy Fish)

HUDSON

SOLD TO

ANITA

Week 3

Week 4

Week 5

Week 6

Week 7

Berty Beatle

SOLD TO

JACKI

Week 3

Week 4




Week 5

Week 6

Week 7

Female

(Pink Leaves)

REY

SOLD TO

MARIE

Week 3

Week 4

Week 5

Week 6

Week 7

(Iron Lady)

MOLLY

SOLD TO

ELEISHA

Week 3

Week 4

Week 5

Week 6

Week 7

(Seventies Girl)

MILA

SOLD TO

TOM & BROOKE

Week 3

Week 4

Week 5

Week 6

Week 7

(Bees Knees)

SOPHIE

SOLD TO

CATHY & MEL

Week 3

Week 4

Week 5

Week 6

Week 7
Breeder: Robyn Johnston
Address: "Oakhurst", Deepwater, NSW 2371
Phone: 0417610051 - 02 67345035