Cavoodle Litter - Puppies ALL SOLD
Mother - Suzie (a pure bred registered King Charles Cavalier)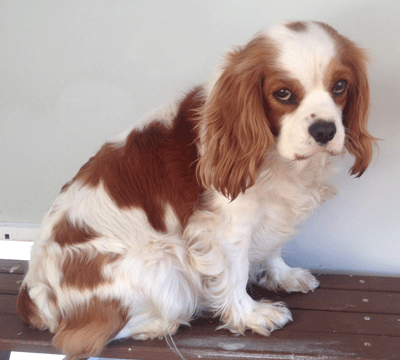 Father - Wildee (pure bred toy poodle)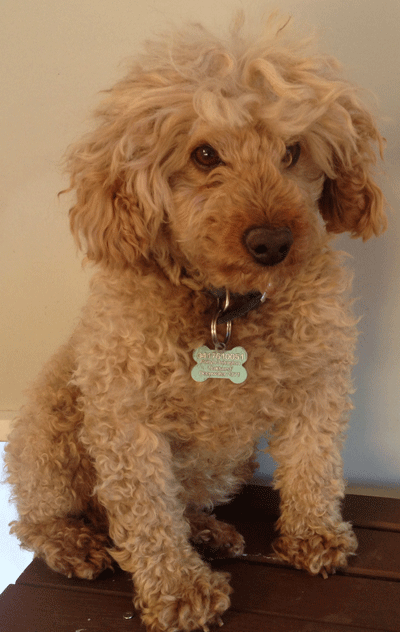 Suzie has had 8 puppies, 5 males and 3 females and they will be ready for delivery in early November. For more information and request for photos when the litter is whelped, please email robyn@oakhurstcottage.com.au or contact via mobile: 0417 610 051. Home phone: 02 67345035
Cavoodles have a soft low-shedding coat of a chesnut colour with varying white markings. These puppies will be ready to go to their new forever homes vaccinated, fully Vet checked, micro-chipped and regularly wormed every 2 weeks. Our puppies have been raised in our family home. Each pup will come with its own puppy pack including the details mentioned and a piece of the birthing sheet and a part of the litter blanket.
Individual photos will be posted from 3 weeks of age.
There are lots of updates and photos on the BLOG. Please check it out.
Week 7 Photos posted 25th October
Photos taken in my sewing box this week, so as to try to contain them for the photo shot. There are some extras on the blog.
Gender

Puppy ID

Male

Wallace

SOLD

Mel

Rocco

SOLD

Bart

Week 4

Harvey

SOLD

Kate

Week 4

Henry

SOLD

Leesa

Week 4

Bartlet

SOLD

Mark & Lauren

Female

Tilly

SOLD

Kristie

Missy

SOLD

Parthipan

Molly

SOLD

Nataly
Breeder: Robyn Johnston
Address: "Oakhurst", Deepwater, NSW 2371
Phone: 0417610051 - 02 67345035