Current Litter
Mother - Lilly (a pure bred registered King Charles Cavalier)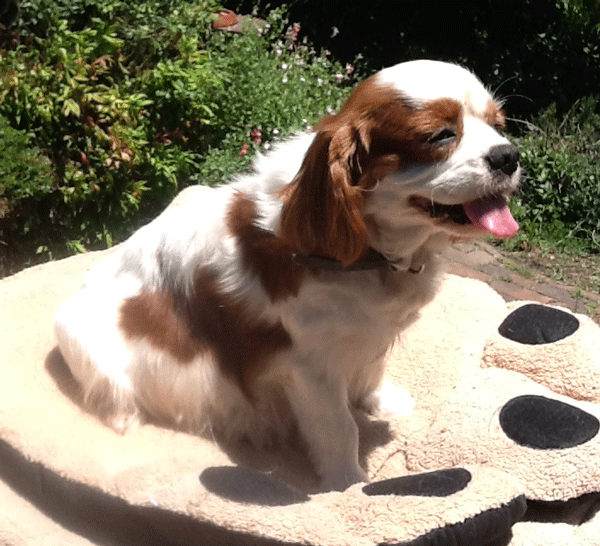 Father - Wildee (pure bred toy poodle)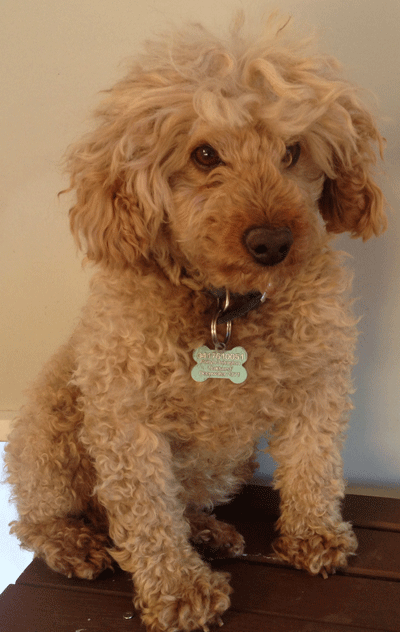 PUPS ARE ALL SOLD
Lilly has whelphed her last litter of puppies and produced only two healthy male puppies. They were born 24th August, 2016.
Lilly has now been spayed and looks forward to her retirement.
Photos and litter story on the blog updated regularly.
The toy cavoodles will have a soft low-shedding coat of a tan to chesnut colouring with varying white markings. These puppies will be vaccinated, fully Vet checked, micro-chipped and regularly wormed every 2 weeks while they are with us. Our puppies have been raised in our family home. Each pup will come with its own puppy pack including the details mentioned and a piece of the litter blanket.
Description: Puppy ID - Angel Dot
This puppy has a distinctive angel dot on his head and four obvious white bold socks of even length on both the back and front fee. He has a cute white tip on his tail, a large white marking on his chest. His little nose is not quite black as yet, but the pigmentation will be totally black in a few more weeks.
Description: Puppy ID - Socks
This puppy has two distinctive white socks on his back feet while his front feet have white toes only. He has a white chest and a white tip on his tail and a little white on his chin.
Gender

Puppy ID

Male

Teton

SOLD - EMMA Angel Dot

Week 4

Week 5

Week 6

Week 7

Male

Ollie

SOLD SUE Socks

Week 4

Week 5

Week 6

Week 7
Breeder: Robyn Johnston
Address: "Oakhurst", Deepwater, NSW 2371
Phone: 0417610051 - 02 67345035