Current Litter
Mother - Lilly (a pure bred registered King Charles Cavalier)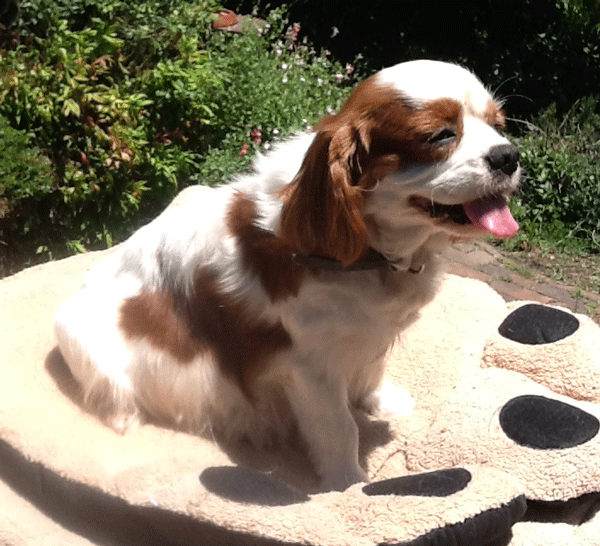 Father - Wildee (pure bred toy poodle)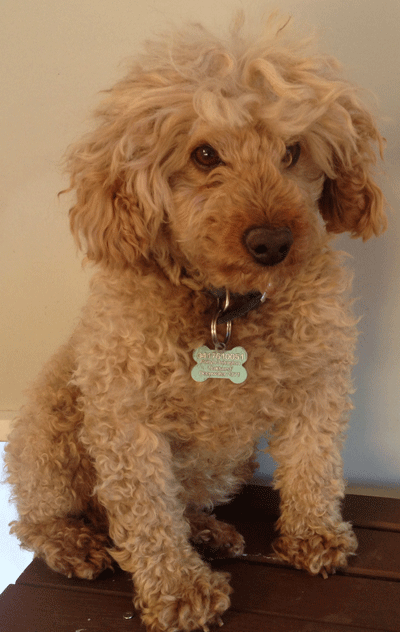 Lilly has whelphed her puppies and produced nine healthy puppies. They were born 18th December, 2015. She has four male and five female puppies. We are very excited to announce the litter's arrival.
Photos and litter story on the blog updated regularly.
Lilly will have a litter of toy cavoodles that will have a soft low-shedding coat of a tan to chesnut colouring with varying white markings. These puppies will be vaccinated, fully Vet checked, micro-chipped and regularly wormed every 2 weeks while they are with us. Our puppies have been raised in our family home. Each pup will come with its own puppy pack including the details mentioned and a piece of the litter blanket.
Gender

Puppy ID

Male

Celtic Green Check

TOMMI

SOLD

Jenny

Week 4

Week 5

Week 6

Week 7

Floral Green Bunches

OAKLEY

SOLD

Chris & Lee

Week 4

Week 5

Week 6

Week 7

Gold Flick Green

TOBY

SOLD

Richard

Week 4

Week 5

Week 6

Week 7

Leaved Pattern Green

ALBY

SOLD

Nopi

Week 4

Week 5

Week 6

Week 7

Females

Dark Maroon

HAZEL

SOLD

Catherine

Week4

Week 5

Week 6

Week 7

Flowered Gold Pattern

SUMMER

SOLD

Elleni

Week 4

wEEK 5

Week 6

Week 7

Wildflower Red Pattern

LILLI ROSE

SOLD

Jacinta

Week 4

Week 5

Week 6

Week 7

Patterned Gold

CHILLI

SOLD

Leah

Week 4

Week 5

Week 6

Week 7

Blue Bird

MAGGIE

SOLD

Vicky & Michael

Week 4

Week 5

Week 6

Week 7
Breeder: Robyn Johnston
Address: "Oakhurst", Deepwater, NSW 2371
Phone: 0417610051 - 02 67345035